Reserve one of the Organizational Camp areas by calling (541) 386-6366 or reserve online. 2024 reservations open on November 17th.
No RV's allowed in Organizational Camps.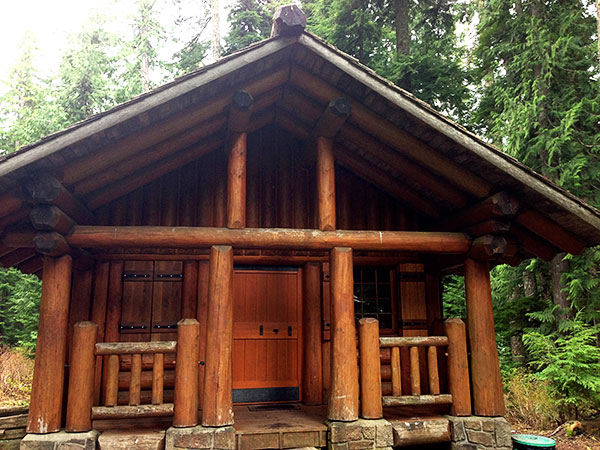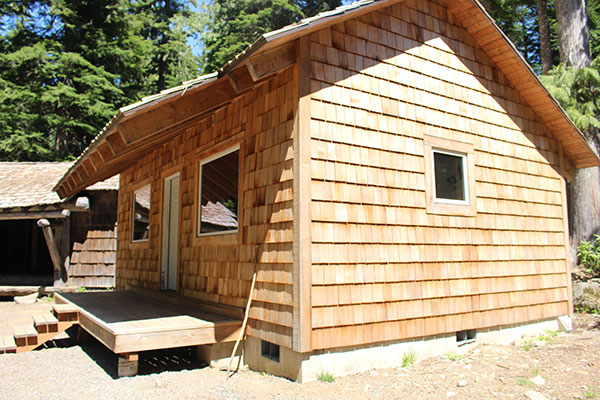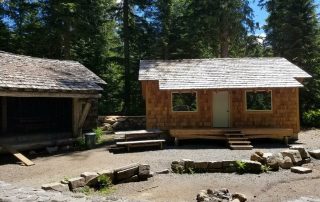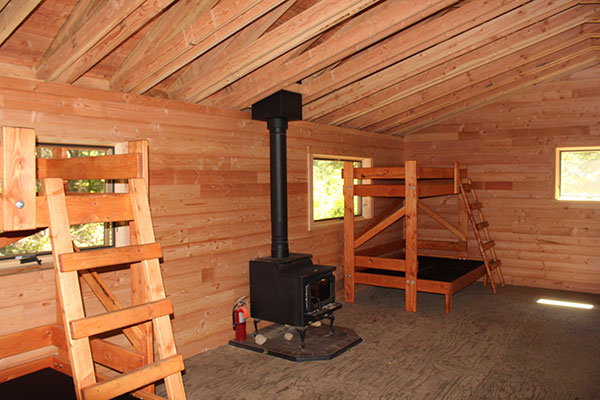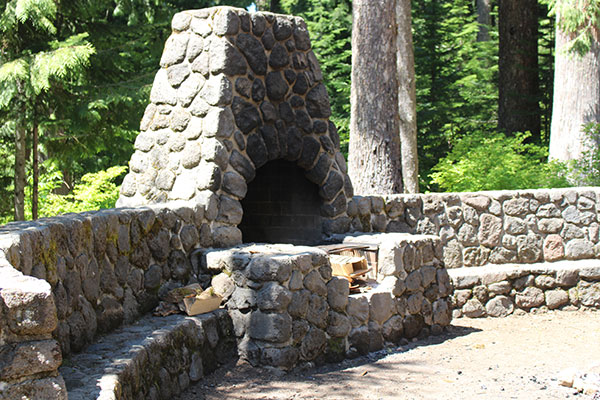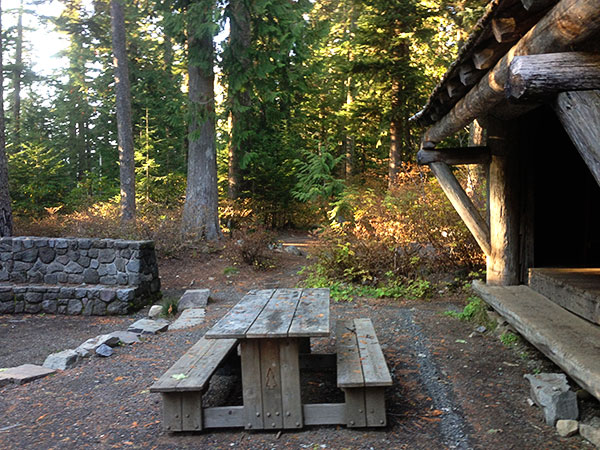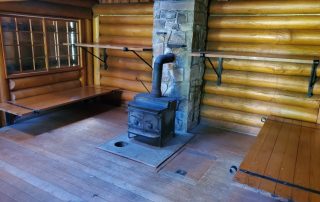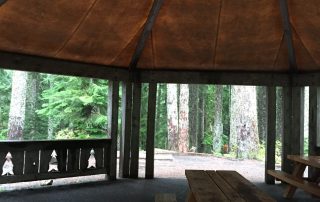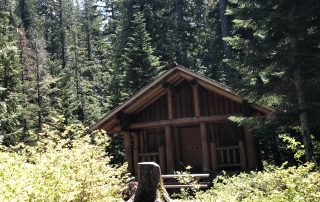 Reservation Details
2 night minimum weekends and 3 night minimum on Holidays.
A 50% deposit must be made with every reservation.
No RVS allowed in organizational camps EXCEPT when entire Organizational Camp area is booked.  Then there will be a $35/RV fee.  Contact Lost Lake Resort for more info.
5 car passes are included with OC reservations. Extra vehicles must pay $15 per vehicle.
No electricity at any of organizational camp areas.
Organization Camps can be reserved online
Additional Info & Rules
No cash refunds
Registration/check-out time is 10:30 a.m.
Check-in time is 4:00 p.m.
Discharging guns or fireworks is prohibited.
All pets must be on a leash no more than 6 feet.
Noisy or vicious pets are not allowed.
Don't leave pets unattended / clean up messes.
Quiet hours are 10:00 p.m. to 8:00 a.m.
Campfires are in designated areas only!
Motorbikes ridden to and from campsites only.
| Site Type | Per night | Description |
| --- | --- | --- |
| Area 1 | $220 | 1 log cabin and tent sites. Accommodates up to 15 people with parking available for 5 vehicles. Cabins Taxes & Fees: 9.7%. |
| Area 2 | $205 | One six sided, covered dining area and tent sites. Accommodates up to 15 people with parking available for 5 vehicles. Octagon Taxes & Fees: 1.7%. |
| Area 3 | $240 | One 1-room cabin, 3 tent pads, and one 3-sided Adirondack style shelter with seating around an outdoor fireplace. Accommodates up to 18. No electricity. Cabins Taxes & Fees: 9.7%. |
| Entire Area | $657 | The entire organizational camp may be reserved as one unit per day with a maximum of 50 people and 15 vehicles. |